Packaging, Transportation, Storage & Filling of Empty Hard Gelatin Capsule Shells
Primary Packaging

The finally formulated hard gelatin capsules ready for dispatch are initially put in LLD polythene bag.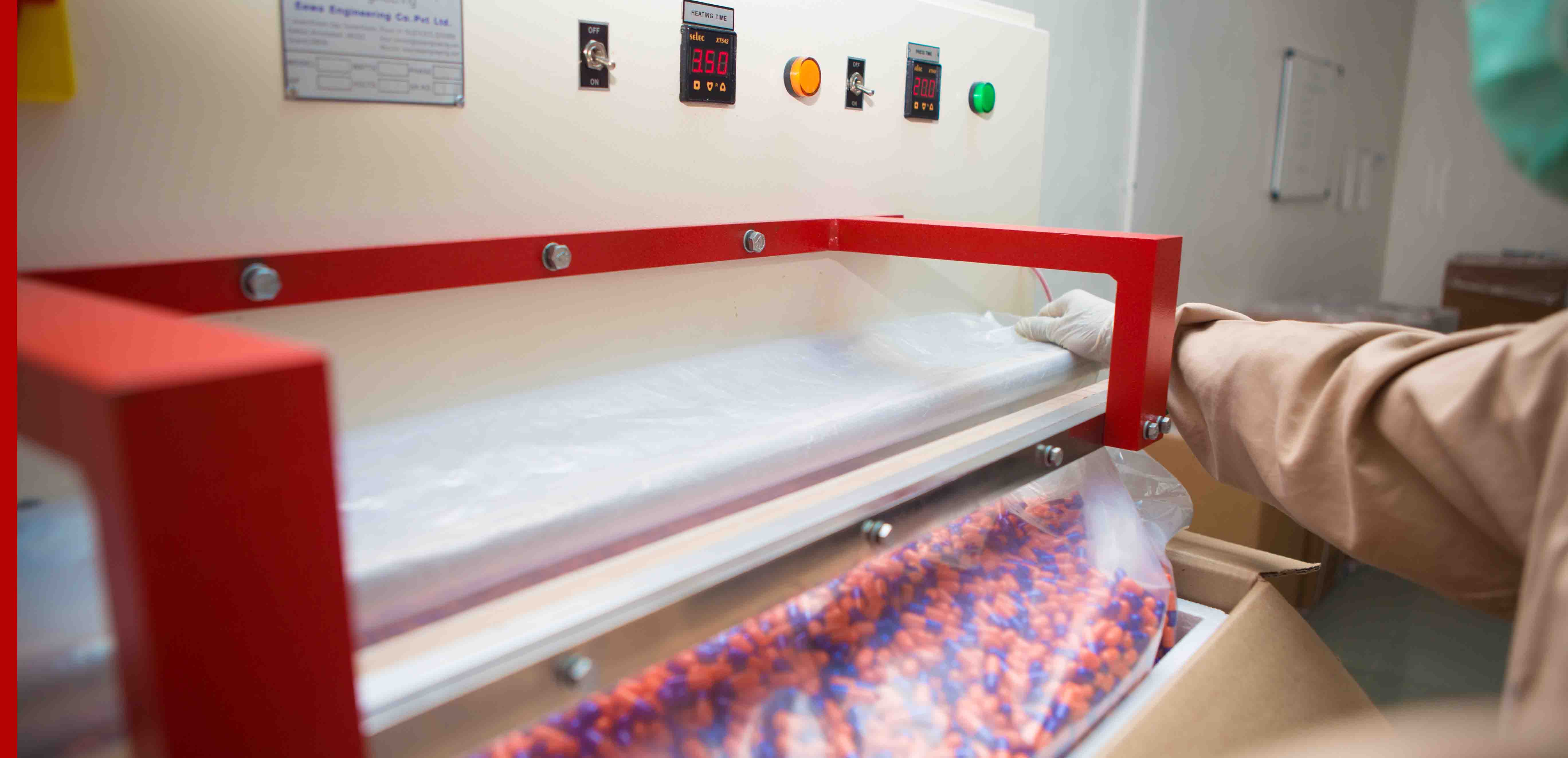 Secondary Packing

The empty gelatin capsules in polythene bag is then packed in sturdy double corrugated cartons, all the six sides lined with thermocol sheets for providing cushioning and thermal insulation.
Export Packing

For protecting capsules from fluctuating and severe conditions of humidity as well as temperature, the capsules are first packed in poly-bags, then these bags are put in "Aluminum Foil LLDP co-extruded bags". Further, the assortment of bags is put in corrugated box that is lined with Thermocol on all the six inner sides of the box. In addition to this, these jam-packed boxes are then laminated with poly film. Thereby we not only take care of the humidity and temperature but also take into thought the miss-handling that might take place while the transportation.
Labeling
Labeling After packaging, labeling is the other significant task to complete. Labeling being entirely a different department, the cartons are appropriately labeled representing basic information viz., quantity, size, color, destination, storage conditions, etc. Visual test are carried out in order to ensure that colors are harmonious and the script is legible. Proper manufacturing of box numbers & sample capsules / capsules color image is glued on each box which helps in simple visual identification of provide.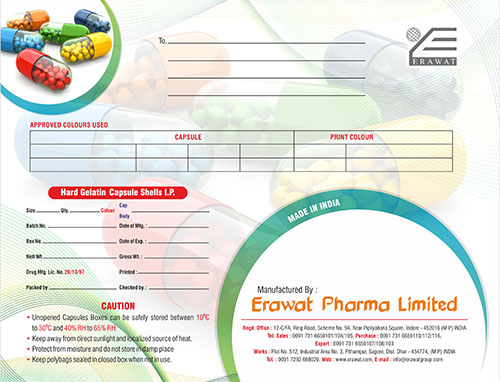 - We believe and work on the philosophy of serving the requirements of our customers as per their desire. -
Reach us & Know more about us